Hey guys, lets go on an adventure through RimWorld together!
I'm playing Cassandra Classic on "Some Challenge", creating a world with the seed "thrusting", I did NOT pick that I swear!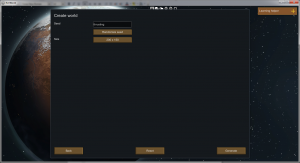 This looks like a good spot to call home.. let's see who we start with.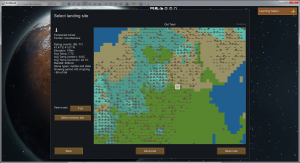 First up, we have "Rhah benway", a female 60 year old Gay Night Owl who was a scout but spent the rest of her time teaching, she must have got into a fight or something, resulting in her stab scar and an apparently inability to do anything intellectual any more after being a teacher?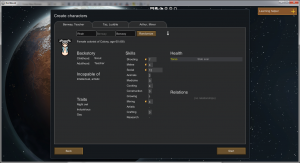 Next we have "Tazren Roberts", a female 22 year old Bionic wannabe miner! Also unable to do anything with her mind – it appears she's bought her brother with her!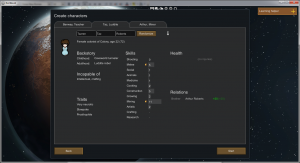 Finally we have Arthur, after growing up in a Cult, he decided that deep space mining was for him, also feeble minded.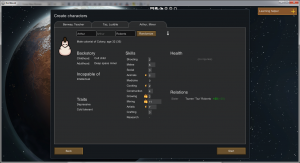 It looks like I'm going to have a very hard time doing ANY research early on!
Here we are, 11th of Spring 5500, not a bad place I guess, time to get mining!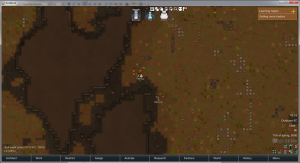 On rides the 1st of summer. I've got a nice little set up in the hills, working on some freezers, crops will start soon, winter is going to be a bit chilly I imagine, need to get some onto hauling some of this rubble out.
I've got 3 fuelled generators and 1 built solar panel powering my little base at the moment. I really should get ready for some raids.
Oh, we had a wonderer join! Turns out, it's Authur's partner! – She also can't do research, sigh.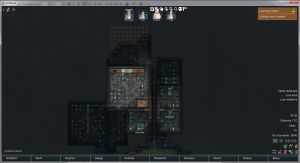 So that went a little faster than expected. Kat went crazy (the one with the plasteel knife), apparently there wasn't enough food and she ate a corpse, anyway, 3 colonists stepped in to stop her, she incapped 2, the 3rd got hit by the dog "tonto", apparently he decided to go crazy too. This is the scene now.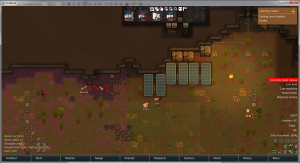 I'm pretty sure they'll just struggle to death, but we'll see.
… and that was one of the quickest games I've ever had.