Hi guys!
I ordered a BUNCH of Bolt Action from Warlord, and, it's been dispatched!! (EEE!!!)
Until it arrives though, I figure I can work on repairing the plane that Marius messed up!
Here's the work I was doing on it one night.

Coming along OK, few thin layers of paint, was gettin' spick! Then, I wake up to this..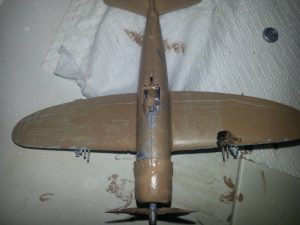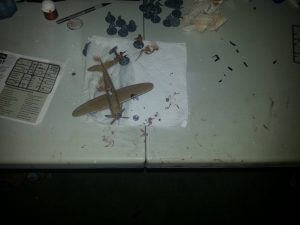 Which also used up the rest of my brown violet… cheers kid.
So far tonight, I've managed (after about 5-6 layers) to get the plane looking like this (sorry, no flash battery is dying).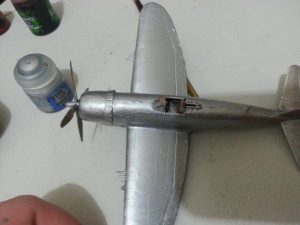 In all, it's coming along! I'll have more updates later!